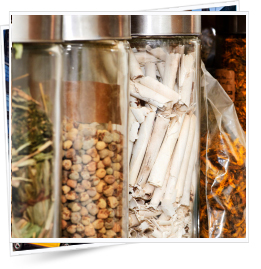 Herbal Medicine
"The natural essence of the universe gives life to all things." (LaoTzu)
In certain cases, it can be beneficial to include herbal remedies to achieve optimal results in treatment. These are either in raw, tinctured or tablet form. Herbal formulas are gentle but potent, so it is essential they are prescribed by a registered herbalist.
Shenacu can recommend a registered herbalist whom you can contact directly to arrange a consultation.
Insurance Cover
I am recognised by all the major health insurers in Ireland through my professional association A.F.P.A. These include, VHI, QUINN Healthcare, Hibernian Health, and HSF. Other health insurance schemes also cover acupuncture such as the Garda Medical Scheme and ESB. Please check with your insurers if your individual policy covers you for acupuncture.
Infants and Children
Chinese medicine has specialised in treating children dating back to the Song Dynasty (960-1279)
The key to facilitating healthy growth and development is to prevent or resolve acute conditions and address underlying weakness by strengthening the child in the early stages, ultimately decreasing the likelihood of chronic illness later in life.
Fertility / Pregnancy
Acupuncture and Chinese Medicine has been treating fertility and pregnancy for thousands of years. Shenacu has speclaised in treating these areas undergoing further training with Zita West, Jani White and Sarah Budd.
Gillian specialises in the treatment of Fertility/ Infertility (male and female) and pregnancy.