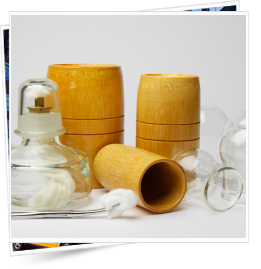 Cupping
First recorded by the famous Taoist alcmeist and healer Ge Hong (281-341 A.D.) cupping is an ancient practice where a glass or bamboo cup is applied to the skin and the pressure in the cup is reduced (by using change in heat or by suctioning out air), so that the skin and superficial muscle layer is drawn into and held in the cup.
This draws out toxins or congestion to the superficial area where they can be dealt with more efficiently, whilst drawing fresh blood and Qi into the area to improve circulation. Frequently used alongside acupuncture, cupping is recommended in cases of pain and lung conditions (especially acute or chronic cough or asthma), digestive and gynaecological issues.
Insurance Cover
I am recognised by all the major health insurers in Ireland through my professional association A.F.P.A. These include, VHI, QUINN Healthcare, Hibernian Health, and HSF. Other health insurance schemes also cover acupuncture such as the Garda Medical Scheme and ESB. Please check with your insurers if your individual policy covers you for acupuncture.
Infants and Children
Chinese medicine has specialised in treating children dating back to the Song Dynasty (960-1279)
The key to facilitating healthy growth and development is to prevent or resolve acute conditions and address underlying weakness by strengthening the child in the early stages, ultimately decreasing the likelihood of chronic illness later in life.
Fertility / Pregnancy
Acupuncture and Chinese Medicine has been treating fertility and pregnancy for thousands of years. Shenacu has speclaised in treating these areas undergoing further training with Zita West, Jani White and Sarah Budd.
Gillian specialises in the treatment of Fertility/ Infertility (male and female) and pregnancy.