Common Conditions Treated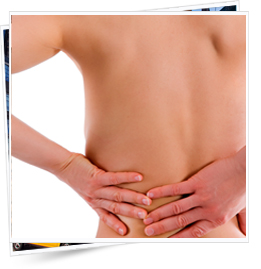 Acupuncture treats a wide range of disorders and is also used to maintain general wellbeing. Over 30 years ago the World Health Organisation (W.H.O) listed 40 diseases that can be treated by Acupuncture.
In 2008, the Director General of the W.H.O, Dr Magraret Chan, in her address at the Congress of Traditional Chinese Medicine, stated "The two systems of traditional and Western medicine need not clash. Within the context of primary health care, they can blend together in a beneficial harmony, using the best features of each system, and compensating for certain weaknesses in each…… The time has never been better, and the reasons never greater, for giving traditional medicine its proper place in addressing the many ills that face all our modern – and our traditional – societies" [source: http://www.who.int/dg/speeches/2008/20081107/en/index.html]
The range of disorders it treats includes, but is not limited to, the following:
Fertility and Pregnancy
Acupuncture and Chinese Medicine has been treating fertility and pregnancy for thousands of years. Shenacu has speclaised in treating these areas undergoing further training with Zita West, Jani White and Sarah Budd. Gillian specialises in the treatment of Fertility/ Infertility (male and female) and pregnancy.
Infant and Child healthcare
Chinese medicine has specialised in treating children dating back to the Song Dynasty (960-1279). With 16 nieces and nephews, this area has always been of great interest to Gillian and she is currently completing a year diploma in Paediatric acupuncture with the renowned Julian Scott M.A., Ph.D, B.Ac in the College of Integrated Chinese Medicine, Reading, UK. Julian, based in Bath, England has been practicing for over 35 years and specialised in paediatric acupuncture realising the huge benefits it offers children.
Musculo-skeletal
Arthritis, Sports injures, Knee and back injuries, Sciatica, Frozen shoulder, Tennis / Golfers Elbow, Repetitive strain injury (RSI), Temperomandibular joint dysfunction (TMJ), Neck pain, Carpal Tunnel syndrome.
Gynaecological
Natural fertility, Infertility (male and female), Amennorhea, Irregular or painful periods, PMT, Peri-Menopause or Menopause symptoms, Morning sickness, Pregnancy related conditions
Neurological
Post stroke neuralgia, Herpes Zoster (Shingles), M.S>, Migraine, Headaches, M.E.
Respiratory
Asthma, Sinusitis, Rhinitis, Bronchitis, Acute Tonsillitis, Cough, Cold, Flu
Mental & Emotional
Insomnia, Anxiety, Depression, Stress, Addictions
Gastrointestinal/ Digestive
Nausea, Indigestion, Bloating, Ulcers, Constipation, Diarrhoea, Irritable Bowel Syndrome (IBS), Colic
Cardiovascular / Circulatory
Angina, Hypertension (High Blood Pressure), Poor Circulation, Fluid Retention
Skin Conditions
Acne, Eczema, Psoriasis, Utriticaria, Dermatitis, Pruritis (itching),
Testimonials
I went to my GP with a Frozen Shoulder and he recommended me to a consultant at Blackrock Clinic and Physiotherapy. After a long time and spending a lot of money, nothing was helping and I also developed excruciating Sciatica in one hip. My mother suggested acupuncture and Gillian was recommended to me. She sorted my pain after a few visits.

I was referred to Gillian with re-current miscarriage and auto immune issues 2 years ago. From the moment i met Gillian I knew I was with the right person. Her knowledge and understanding of my specific issues go far and beyond that of an acupuncturist. Through Gillian, I always felt equipped for the journey that lay ahead for us. My husband and I both feel that Gillian played an integral part of the safe arrival of our baby 6 months ago.

I have been attending Gillian Searson for acupuncture treatment since… and am very pleased to say that I have found, and continue to find, her treatment of very significant benefit. Always full professional in her approach, her support has been invaluable. I am happy to recommend her without reservation.