Nature does not hurry, yet everything is accomplished. - LaoTzu
Fertility / Infertility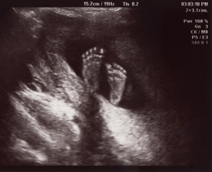 Deciding to start a family is an exciting prospect. Unfortunately for some, this journey can be filled with seemingly insurmountable obstacles. Whatever road you have travelled so far in your desire to have a child, whether just thinking about it, trying to conceive naturally or using modern assisted reproductive techniques like IUI, IVF, ICSI, ask yourself "what have I done with my body? Is there any way I can enhance it, make it healthier?
Like any journey, you need to be prepared. What we do with our bodies, emotionally, physically and nutritionally, has a direct impact on our health, hormones, eggs and sperm. This therefore has a direct impact on the prospect of achieving a healthy pregnancy and baby.
Traditional Chinese Medicine has been treating fertility and gynaecological issues for over 2500 years. In recent years the number of people experiencing difficulty conceiving is increasing. Women put on the pill to regulate cycles are realising their menstrual issues still remain when they return to their natural cycle attempting to conceive. Male fertility, accounting for 40% of fertility issues, show sperm counts are 50% lower then that of two generations ago. Infertility rates are rising as people are holding off starting a family until later in life.
Shenacu has specialised in the treatment of Fertility/ Infertility (male and female) undergoing specialist training in this area. Gillian has studied under some of the most famous Acupuncture and TCM fertility specialists. She is a founding member of the Zita West Network for Reproductive Health in Ireland since 2009. The Zita West Clinic is the largest integrated (medical and complementary) practice in the UK specialising in all aspects of male and female reproductive health. (for more information on how you can benefit from the Zita West Network please click here)
Both males and females have the opportunity to improve their health to help achieve their dream of having a family. The potential for success starts with making sure your body is as healthy as possible. My role is to help to provide tools so you can improve your general health and increase the awareness of your own body.
Acupuncture can help with the following areas:
Regulates the menstrual cycle
Regulates hormones
Improves the thickness of the uterine wall lining
Improves blood flow to the ovaries and uterus
Improves ovarian function – encourages the production of follicles and enhances their quality
Enhances the immune system
Reduces the chance of miscarriage
Improves sperm parameters count, motility, morphplogy( can take at least 3 months)
Improves quality of oocytes (can take at least 3 months)
Reduces uterine contractions after the embryo transfer
Reduces side effects of Assisted Reproductive Hormonal treatment
Shenacu integrates the most up to date Acupuncture protocols to increase your chances for pregnancy whether it is through Natural Fertility or with assisted techniques such as IVF. Ideally, I'd like to see you at least three months before you start trying or an IVF
The following areas affecting infertility can be helped with Acupuncture
Endometriosis, Polycystic Ovary Syndrome (PCOS), Uterine Fibroids
Hormonal imbalances (high FSH, elevated prolactin etc)
Irregular Menstrual Cycle, Amenorrhea (no period)
Anovulation (Lack of ovulation), Luteal phase defect
Premenstrual syndrome, painful periods
Unexplained infertility
Advanced maternal age, Low ovarian reserve, Recurrent Miscarriage
Male infertility -Low Sperm Count, Poor Motility Rates, poor morphology
Stress, insomnia, depression, fatigue
Improve the outcome of assisted reproductive procedures (IUI, IVF, ICSI, IMSI, Donor cycles)
Research shows how valuable having acupuncture pre and post embryo transfer can be. A recent meta-analysis (Manheimer E), published by the British Medical Journal in February 2008, suggests that women undergoing IVF, who also have acupuncture on the day of embryo transfer, have a substantially higher chance of conceiving than those who have no acupuncture.
A German study, the Paulus Protocol, completed in 2002 showed that of the 80 women who underwent IVF and received acupuncture, 34 women got pregnant, a success rate of 42.5%. Of the 80 women involved in the study who received IVF without any acupuncture treatments, only 21 women (26.3%) became pregnant.
Testimonials
I went to my GP with a Frozen Shoulder and he recommended me to a consultant at Blackrock Clinic and Physiotherapy. After a long time and spending a lot of money, nothing was helping and I also developed excruciating Sciatica in one hip. My mother suggested acupuncture and Gillian was recommended to me. She sorted my pain after a few visits.

I was referred to Gillian with re-current miscarriage and auto immune issues 2 years ago. From the moment i met Gillian I knew I was with the right person. Her knowledge and understanding of my specific issues go far and beyond that of an acupuncturist. Through Gillian, I always felt equipped for the journey that lay ahead for us. My husband and I both feel that Gillian played an integral part of the safe arrival of our baby 6 months ago.

I have been attending Gillian Searson for acupuncture treatment since… and am very pleased to say that I have found, and continue to find, her treatment of very significant benefit. Always full professional in her approach, her support has been invaluable. I am happy to recommend her without reservation.
Insurance Cover
I am recognised by all the major health insurers in Ireland through my professional association A.F.P.A. These include, VHI, QUINN Healthcare, Hibernian Health, and HSF. Other health insurance schemes also cover acupuncture such as the Garda Medical Scheme and ESB. Please check with your insurers if your individual policy covers you for acupuncture.
Infants and Children
Chinese medicine has specialised in treating children dating back to the Song Dynasty (960-1279)
The key to facilitating healthy growth and development is to prevent or resolve acute conditions and address underlying weakness by strengthening the child in the early stages, ultimately decreasing the likelihood of chronic illness later in life.
Fertility / Pregnancy
Acupuncture and Chinese Medicine has been treating fertility and pregnancy for thousands of years. Shenacu has speclaised in treating these areas undergoing further training with Zita West, Jani White and Sarah Budd.
Gillian specialises in the treatment of Fertility/ Infertility (male and female) and pregnancy.