All acupuncture methods must find their root in the shen...
Huangfu Mi, Zhen Jiu Jia Yi Jing, 'The systematic classic of acupuncture and moxibustion', AD 259, chapter 1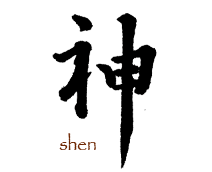 Shenacu provides Acupuncture alongside Tui Na (Chinese medical massage), moxibustion, cupping, lifestyle and nutritional advice which are all aspects of Traditional Chinese Medicine. As one of the oldest forms of healing known to mankind and the largest drug free therapy in the world, Traditional Chinese Medicine has gained much recognition in western society in the last 50 years. It has a very rich history dating back over 3000 years and is continuing to play an important role in modern healthcare today.
What makes it most uniquely suited to modern healthcare is the ability to view the body as a whole – lifestyle, mental, emotional and physical aspects of one's life are all taken into consideration when forming a diagnosis. The whole person is evaluated, not merely their presenting symptoms, leading to a more thorough examination of the deeper underlying imbalances that can cause ill health.
About Shenacu

About Shenacu
Working from home allows me the space to focus solely on each client in peaceful surroundings. Seeing clients recover from pain or illness or bring new life into the world is the most rewarding aspect of my job, true job satisfaction

Infants and Children

Infants and Children

Infants and Children
Chinese medicine has specialised in treating children dating back to the Song Dynasty (960-1279).

The key to facilitating healthy growth and development is to prevent or resolve acute conditions and address underlying weakness by strengthening the child in the early stages, ultimately decreasing the likelihood of chronic illness later in life.

Other Conditions

Other Conditions

Other Conditions
Acupuncture treats a wide range of disorders and is also used to maintain general wellbeing. Over 30 years ago the World Health Organisation (W.H.O) listed 40 diseases that can be treated by Acupuncture.
Testimonials
I would have no hesitation in recommending Gillian to anyone. She is a lovely person but more importantly, she is extremely skilled at what she does and I wish her every success in the world.

I went to my GP with a Frozen Shoulder and he recommended me to a consultant at Blackrock Clinic and Physiotherapy. After a long time and spending a lot of money, nothing was helping and I also developed excruciating Sciatica in one hip. My mother suggested acupuncture and Gillian was recommended to me. She sorted my pain after a few visits.

I was referred to Gillian with re-current miscarriage and auto immune issues 2 years ago. From the moment i met Gillian I knew I was with the right person. Her knowledge and understanding of my specific issues go far and beyond that of an acupuncturist. Through Gillian, I always felt equipped for the journey that lay ahead for us. My husband and I both feel that Gillian played an integral part of the safe arrival of our baby 6 months ago.

I have been attending Gillian Searson for acupuncture treatment since… and am very pleased to say that I have found, and continue to find, her treatment of very significant benefit. Always full professional in her approach, her support has been invaluable. I am happy to recommend her without reservation.

Gillian Searson of Shenacu is an amazing therapist. She was recommended to me by a trainee acupuncturist and I went to her with a whole host of issues and definitely some scepticism which was thankfully unfounded.